2010 News Archive
WE WILL NEVER FORGET YOU, BROTHERS
---
MERRY CHRISTMAS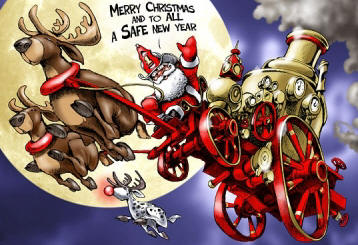 December 24th, 2010

-

The members of the Silver Creek Fire Department wish you and your family a safe and happy holiday season!! We'll see you in 2011!!!
---
Happy thanksgiving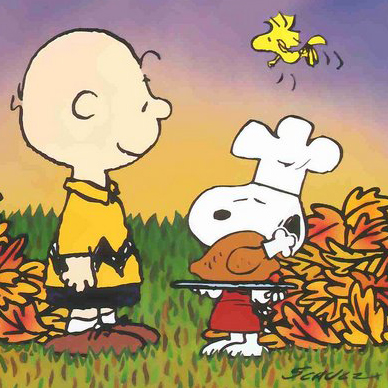 November 20th,
2010 - Thanksgiving is usually marked by wonderful food, full stomachs, friends, family. Don't forget to keep safety on the menu during your Thanksgiving feast. Thanksgiving has been the day with the most cooking related fires and emergencies. Take a few minutes to read through these helpful Safety Reminders so you and your family can enjoy the holidays, injury free. Happy Thanksgiving from the members of the Silver Creek Fire Department.
---
Steak fry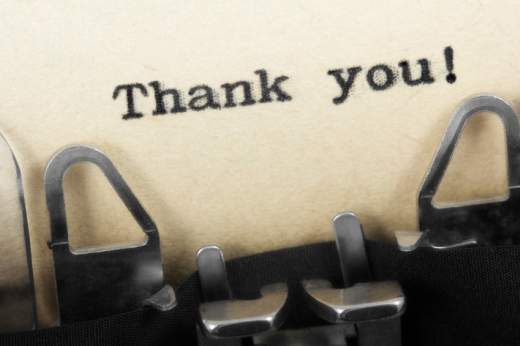 November 8th, 2010 - The 9th annual Steak Fry has quickly come and gone. Thank you to everyone who helped support the fire department by attending the event. A sincere thank you to all the community members that assisted in pulling off yet another successful Steak Fry. We hope to see you all again in 2011!!!
---
Steak fry tickets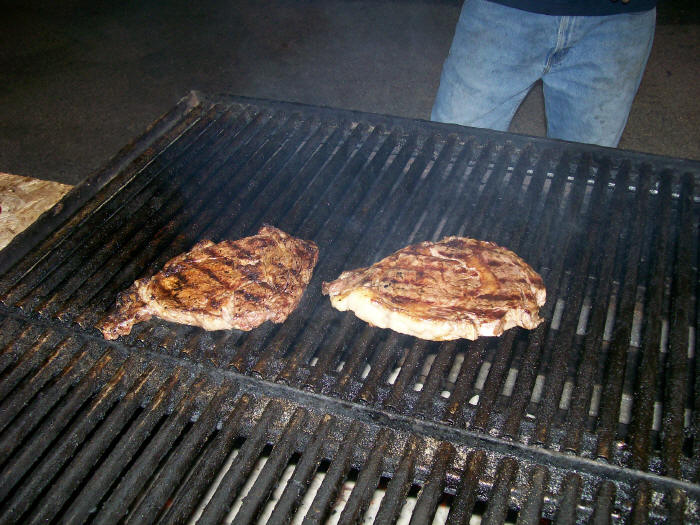 September 18th
, 2010 - Tickets for the 9th annual Steak Fry are now on sale! Tickets are only available in advance and are not available at the door. Tickets can be purchased through any department member. Check out the Fundraisers page for additional information on menu items, times, and prices. We hope you come and join us!
---
its coming...

---
Fall Fire safety tips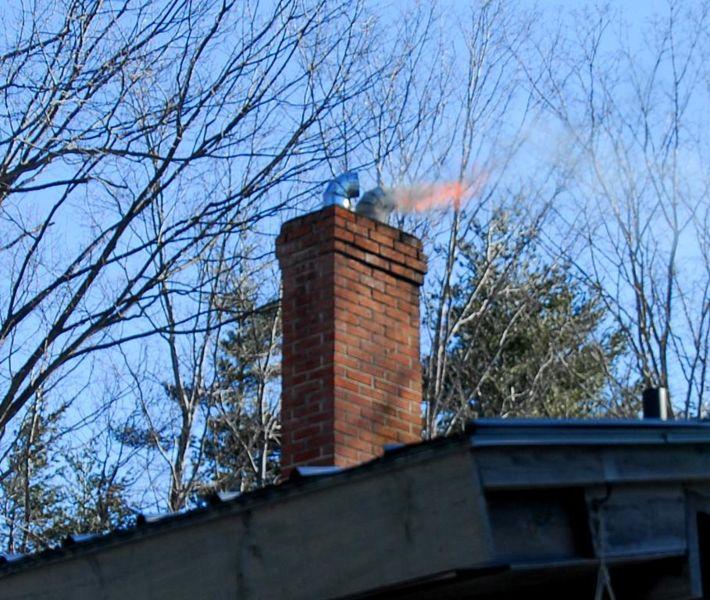 September 15th, 2010 - Because the winter months pose the greatest risk of fire, winterizing your home is an important step in protecting your family and home. Maintaining the furnace and repairing damaged windows are just a few things that will help keep a home running through the winter months.

Be sure to change the battery in your smoke detector during Daylight Savings. Changing the batteries every six months prevents detectors from going dead. Creosote build up in the chimney is another winter related fire hazard. Creosote is a deposit from smoke that can build up in a chimney. If it gets too thick, it can start on fire and destroy the house. It is recommended to clean the chimney each year before using the fireplace. Space heaters can also be a fire hazard, and it is recommended to create a safe area around the heater. Any furniture should be at least three feet away.

Homeowners should use battery powered lights in Halloween Jack o'Lanterns to prevent accidents. Christmas tree lights should also be inspected before use and monitored carefully, especially on real trees.
---
summer heat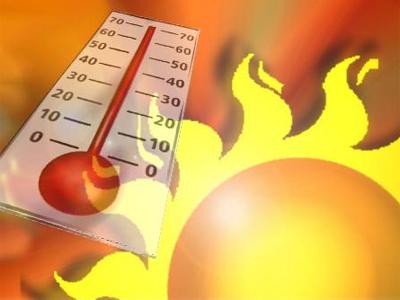 July 17th, 2010 - High temperatures aren't only dangerous for firefighters, the heat of summer can be hard on all of us. But heat affects the elderly and the young quicker than most. Monitor newborns and infants frequently, and check on elderly people in your neighborhood from time to time. They cannot regulate their body temperature as well as average adults, so they are more susceptible to the heat.
If you will be working outside, take frequent breaks and drink sufficient fluids. Heat cramps, heat exhaustion, and heat stroke can develop quickly. If you have chest pain, become dizzy, light headed, or have trouble breathing, stop working immediately and call 911. Staying out of the heat and drinking plenty of fluids are the best prevention from heat related illness.
---
Fireworks safety
, 2010 - The Silver Creek Fire department wants to remind everyone that the use of fireworks not only causes fires, but results in severe injuries and burns.

We strongly encourage everyone to attend a professional fireworks show to celebrate our nation's independence. We wish you, your friends, and your family a safe and happy Fourth of July!
National Fire Protection Agency 2010
---
MEMORIAL DAY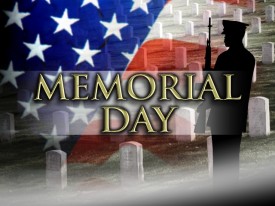 May 30th
, 2010 - For more than 140 years, the United States has set aside the last Monday in May to rekindle the story of our great nation, told through the stories of the men and women who have given their lives in service. Remember to celebrate the lives of the men and women who gave their lives for this great nation. Take time to thank the active and former soldiers in your life for the freedoms they are protecting. The following area Memorial Day services will be held.

Random Lake

Ceremony
11:00am
Memorial Triangle

Adell

Parade
10:00am
Wisconsin Ave.
Batavia
Beechwood Boltonville
Place Flags on Veteran's Gravesites

Belgium

Parade
10:30am
Main Street

Hingham

Parade
10:30am
Main Street

Cascade

Memorial Day Service
10:00am
Cascade Lion's Clubhouse

Fredonia

Parade
10:00am
Milwaukee St.

Fillmore

Tribute to Wisconsin Fallen Soldiers
12:00pm
Turner Hall
For more information on the Memorial Day services, check out The Sounder.
---
Gun raffle tickets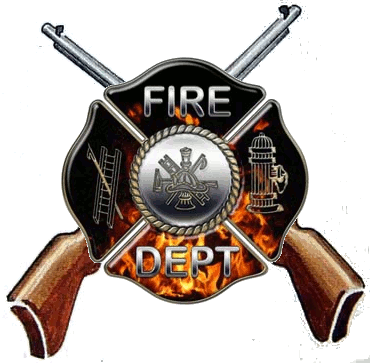 May 18th
, 2010 - Tickets for the 2010 Gun Raffle have all been successfully sold! Thank you to everyone who purchased a ticket for the 2010 Gun Raffle. Winners are selected weekly with an updated Winner's List posted on the Raffle Page. Check often for updates.

From the Gun Raffle Committee... "In these economic times we are fortunate that there are people willing to support our fire department, both financially and in a social context." Thank you again for your support and good luck!!
---
GRILLING SAFETY
April 18th, 2010 - The weather's getting warmer, the bikes are on the road, & your allergies are making you miserable. That can only mean one thing...SPRING IS HERE & SO IS OUTDOOR GRILLING!!! The tastes & smells of hot dogs, brats, & burgers is a welcome sight. But grilling accidents can make your barbecue kick-off memorable for all the wrong reasons. The Silver Creek Fire Department wishes everyone a safe & enjoyable grilling season. Check out the video above & these helpful Grilling Safety Tips from the National Fire Protection Association.
---
gun raffle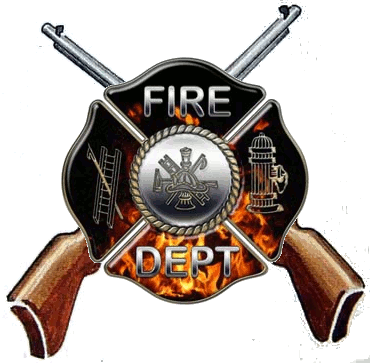 April 17th
, 2010 - The start of the 9th Annual Gun Raffle is only a few weeks away. Tickets have been selling fast & only a limited amount remain. Be sure to see a department member or EMAIL us soon to get in on the action. The first drawing will be held on May 20th. Take a look at our Raffle page for a complete listing of the 2010 guns.
---
Chicken BBQ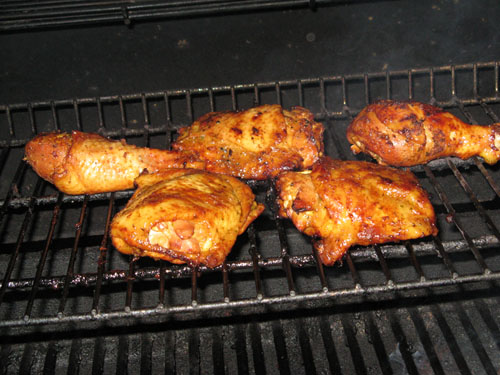 April 11th, 2010 - The 51st Annual Chicken Barbecue will be held on May 2nd. Tickets are available in advance from any fire department member or may be purchased the day of the event. Take a look at our Fundraisers section for more details.
---
THANK YOU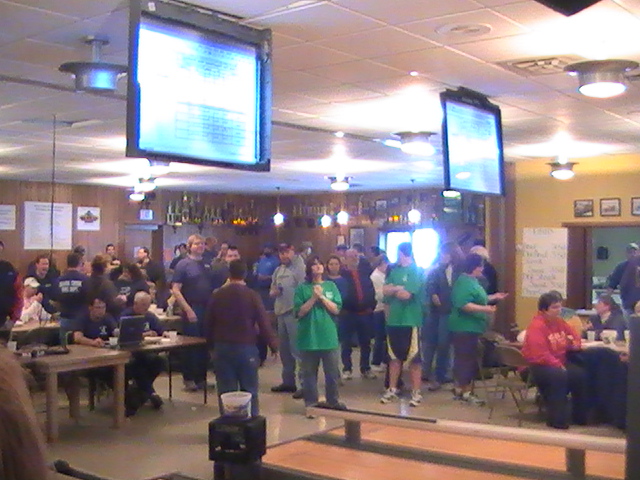 March 8th
, 2010 - The 4th Annual Silver Creek Fire Department Miniature Bowling tournament was another great success! 40 teams competed in the double elimination tournament with 1st place being won by the Beechwood Bunch and 2nd place won by the Kitty Lickers. Congratulations to all the winners! Over 75 items were sold during the silent auction. Auction items ranged from museum tickets, gift cards, frozen beef, restaurants, bowling games, WI Dells attractions, to sports items. Thank you to all the sponsors of the tournament to all the participants, spectators, and attendees of the bowling tournament for coming out and supporting our fire department. We hope to see you all again next year! Check out the Photo Gallery page for all the action!
---
miniature bowling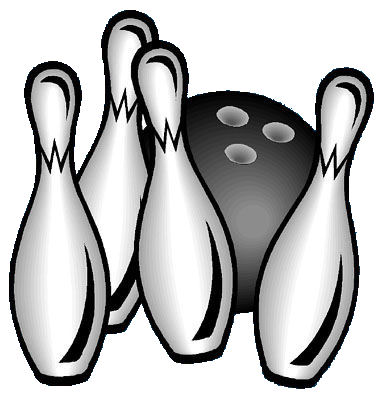 February 21st
, 2010 - The 4th Annual Silver Creek Fire Department Miniature Bowling Tournament is quickly approaching. For those joining the action, you will be contacted shortly with your team start times. Even if you aren't bowling, stop at the firehouse to catch the action, grab a bite to eat, and bid on items for the silent auction. Tournament starts at 10:00AM on March 6th and food is served all day. We'd love to see you out there!!
---
carbon monoxide



February 20th, 2010 - Carbon monoxide (CO) is an invisible, odorless, tasteless gas produced by incomplete combustion. Any fuel burning appliances, vehicle, tool, or other device has the potential to produce dangerous levels of CO.

Fuel fired furnaces (non-electric)
Gas Water Heaters
Fireplaces and Woodstoves
Gas Stoves
Gas Dryers
Charcoal Grills
Motorized Yard Equipment
Automobiles

It kills thousands of people each year, and injures many more. Since you cannot see, taste, or smell carbon monoxide, a Carbon Monoxide detector is the only way to alert you to increasingly dangerous levels of carbon monoxide before tragedy strikes. The Silver Creek Fire Department urges you to take a few minutes to read some information on Carbon Monoxide, published by the US Consumer Product Safety Commission.
---
WELCOME home



January 19th, 2010 - The Silver Creek Fire Department and its members welcome home United States Army Platoon Sergeant and Silver Creek Firefighter Joe Fahney. Sergeant Fahney was serving with the 32nd Infantry Brigade, Alpha Company and was based in Camp Taji, Iraq (approx 20 miles north of Baghdad). Sergeant Fahney's 49 soldier platoon were responsible for mission detaining.

In September 2008, the 32nd Infantry Brigade & six other Wisconsin units received mobilization orders. This was the largest operational deployment of Wisconsin National Guard forces since World War II.

Deployment Picture

---
helping our family
| | |
| --- | --- |
| | January 10th, 2010 - Several members of the Silver Creek Fire Department will be assisting our brother & sister firefighters at the St. Anna Fire Department. Along with other area departments, Silver Creek firefighters will be staffing the St. Anna fire station, as they remain out of service while they deal with the physical & emotional tolls suffered during the incident at Bremer Manufacturing. |
---