2010 Fire Prevention Week


The National Fire Prevention Association announced that the theme for Fire Prevention Week 2010 will be "Smoke Alarms: A Sound You Can Live With" Start planning your Fire Prevention Week activities now.

---
Fire Prevention Week History
Fire Prevention Week started to commemorate the Great Chicago Fire in October of 1871. The Great Chicago Fire killed more than 250 people, left 100,000 homeless, destroyed more than 17,400 structures, and burned more than 2,000 acres. United States President Calvin Coolidge proclaimed the first National Prevention week in 1925. President Coolidge noted that some 15,000 lives were lost in the United States alone during the previous year.

"This waste results from the conditions which justify a sense of shame and horror; for the greater part of it could and ought to be prevented... It is highly desirable that every effort be made to reform the conditions which have made possible so vast a destruction of the national wealth".

-President Calvin Coolidge

The National Fire Protection Association continues today to make National Fire Prevention Week a priority and counts on the participation of tens of thousands of fire and safety personnel to reduce the risk of fire and its toll on society. Fire Prevention week has historically been observed beginning on the first Sunday in October and ending the following Sunday.
---
For The Kids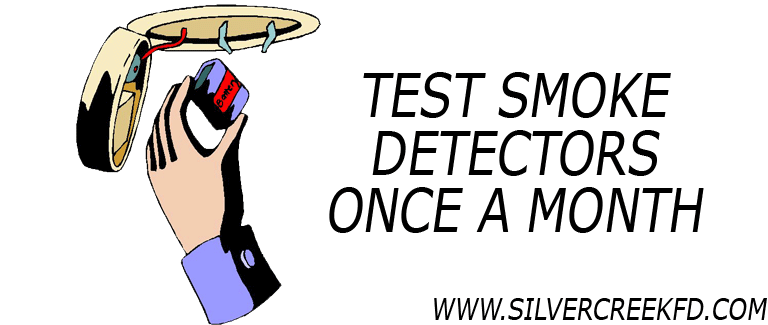 ---
Coloring Pages
---
For The Family
My Fire Inspection Checklist




Click picture above

Home Fire Escape Plan


Click picture above

My Safety Information


Click picture above



Click Picture Above


Click Picture Above
---
smoke alarm Facts
Smoke alarms cut the risk of dying in a reported fire in half.

Most homes (96%) have at least one smoke alarm (according to a 2008 telephone survey.)

Overall, three-quarters of all U.S. homes have at least one working smoke alarm.

Each year, nearly 3,000 people die in U.S. home fires.

In 2003-2006, roughly two-thirds of home fire deaths resulted from home fires in homes with no smoke alarms or no working smoke alarms.
- No smoke alarms were present in 40% of the home fire deaths.
- In 23% of the home fire deaths, smoke alarms were present but did not sound.

In more than half of the reported home fires in which the smoke alarms were present but did not operate even though the fire was large enough, batteries were missing or disconnected. Nuisance alarms were the leading reason for disconnected alarms.

More than half of the smoke alarms found in reported fires and two-thirds of the alarms found in homes with fire deaths were powered by battery only.

Most homes still have smoke alarms powered by battery only. In a 2007 American Housing Survey (AHS), 67% of the respondents who reported having smoke alarms said they were powered by battery only.

In a 2008 telephone survey, only 12% knew that smoke alarms should be replaced every 10 years.

In fires considered large enough to activate a smoke alarm, hard-wired alarms operated 91% of the time; battery-powered smoke alarms operated 75% of the time.

Interconnected smoke alarms on all floors increase safety.
- In a U.S. Consumer Product Safety Commission (CPSC) survey of households with any fires, interconnected smoke alarms were more likely to operate and alert occupants to a fire. (This includes fires in which the fire department was not called.)
"Reproduced from NFPA's Fire Prevention Week Web site, www.firepreventionweek.org. 2010 NFPA."
---
Archive
2008
It's Fire Prevention Week
Prevent Home Fires!
2009
Stay Fire Smart
Don't Get Burned!
2010


Smoke Alarms: A Sound You Can Live With

2011

---