2011 Fire Prevention Week


The National Fire Prevention Association announced that the theme for Fire Prevention Week 2010 will be "It's Fire Prevention Week. Protect Your Family From Fire" Start planning your Fire Prevention Week activities now.

---
keep your family safe
Be a home fire escape planner
Make a map of your home. Mark a door and a window that can be used to get out of every room.
Choose a meeting place outside in front of your home. This is where everyone can meet once they've escaped. Draw a picture of your outside meeting place on your escape plan.
Write the emergency telephone number for the fire department on your escape plan.
Have a grown-up sound the smoke alarm & practice the plan w/everyone living in your home.
Keep your escape plan on the refrigerator and remind grown-ups to have your family practice the plan twice a year or whenever anyone in your home celebrates a birthday.
Smoke alarms and home fire escape planning
If there is a fire in your home, there will be smoke.
A smoke alarm will let you know there is a fire.
A smoke alarm makes a loud noise – beep, beep, beep.
When the smoke alarm sounds, get outside and stay outside.
Go to your family outside meeting place.
When you go home today, be a smoke alarm detective
Ask a grown-up to show you where the smoke alarms are in your home.
Ask a grown-up to test the smoke alarms to make sure they are working.
---
WHERE'S YOUR CARBON MONOXIDE DETECTOR?
DON'T HAVE ONE??
GET ONE!!
IT'S THE LAW!!
(CLICK HERE)

KEEP YOUR FAMILY SAFE!!
---
Fire Prevention Week History
Fire Prevention Week started to commemorate the Great Chicago Fire in October of 1871. The Great Chicago Fire killed more than 250 people, left 100,000 homeless, destroyed more than 17,400 structures, and burned more than 2,000 acres. United States President Calvin Coolidge proclaimed the first National Prevention week in 1925. President Coolidge noted that some 15,000 lives were lost in the United States alone during the previous year.

"This waste results from the conditions which justify a sense of shame and horror; for the greater part of it could and ought to be prevented... It is highly desirable that every effort be made to reform the conditions which have made possible so vast a destruction of the national wealth".

-President Calvin Coolidge

The National Fire Protection Association continues today to make National Fire Prevention Week a priority and counts on the participation of tens of thousands of fire and safety personnel to reduce the risk of fire and its toll on society. Fire Prevention week has historically been observed beginning on the first Sunday in October and ending the following Sunday.
---
Fire Safety Messages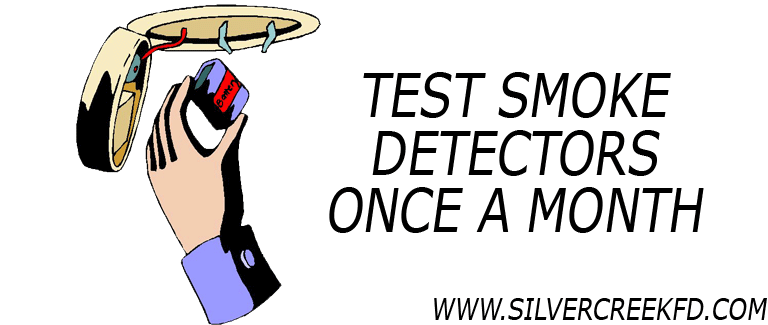 ---
Coloring Pages
---
For The Family
My Fire Inspection Checklist




Click picture above

Home Fire Escape Plan


Click picture above

My Safety Information


Click picture above



Click Picture Above


Click Picture Above
---
Archive
2008
It's Fire Prevention Week
Prevent Home Fires!
2009
Stay Fire Smart
Don't Get Burned!
2010


Smoke Alarms: A Sound You Can Live With

2011


Protect Your Family From Fire"
---