Firefighter miller Funeral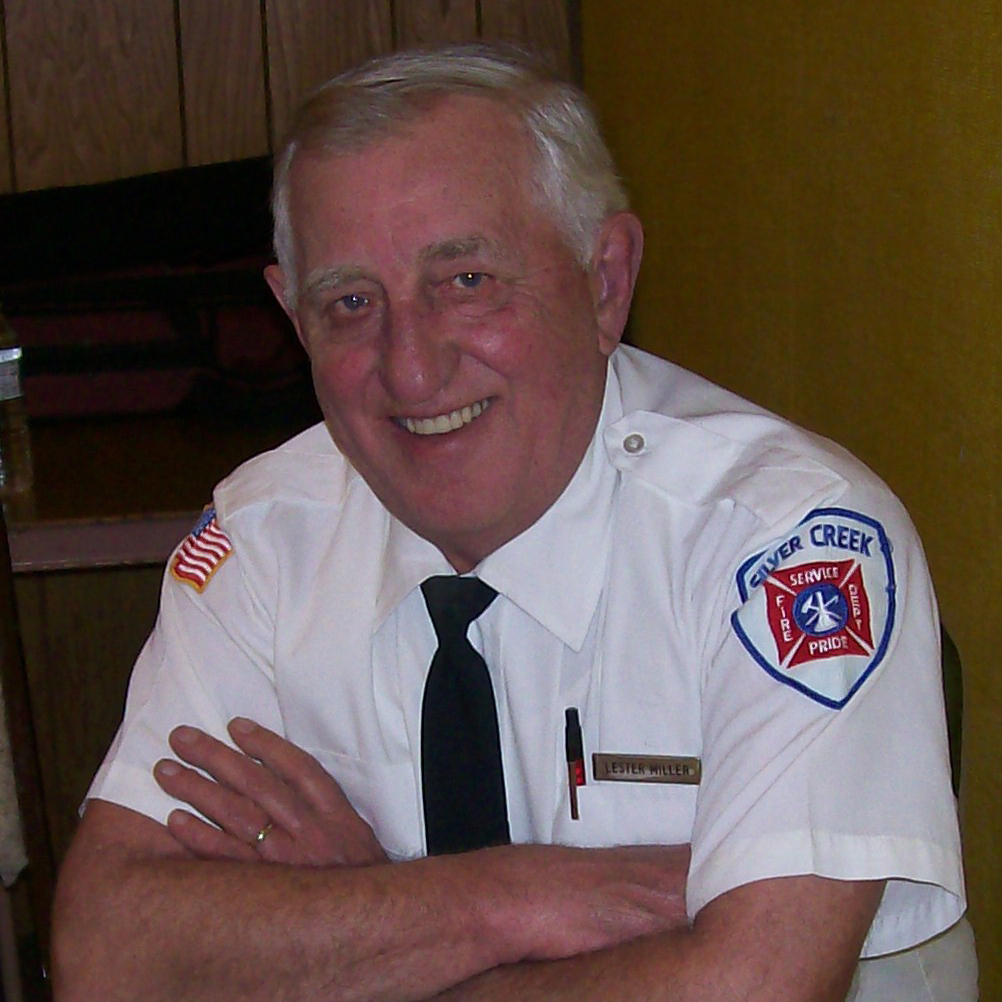 December 29th, 2012

- Funeral services for Firefighter Lester Miller will be held on January 3rd, 2013 at the Suchon Funeral Home located in Plymouth, WI. Visitation will be held from 4 to 8pm.
---
Honorary member Lester miller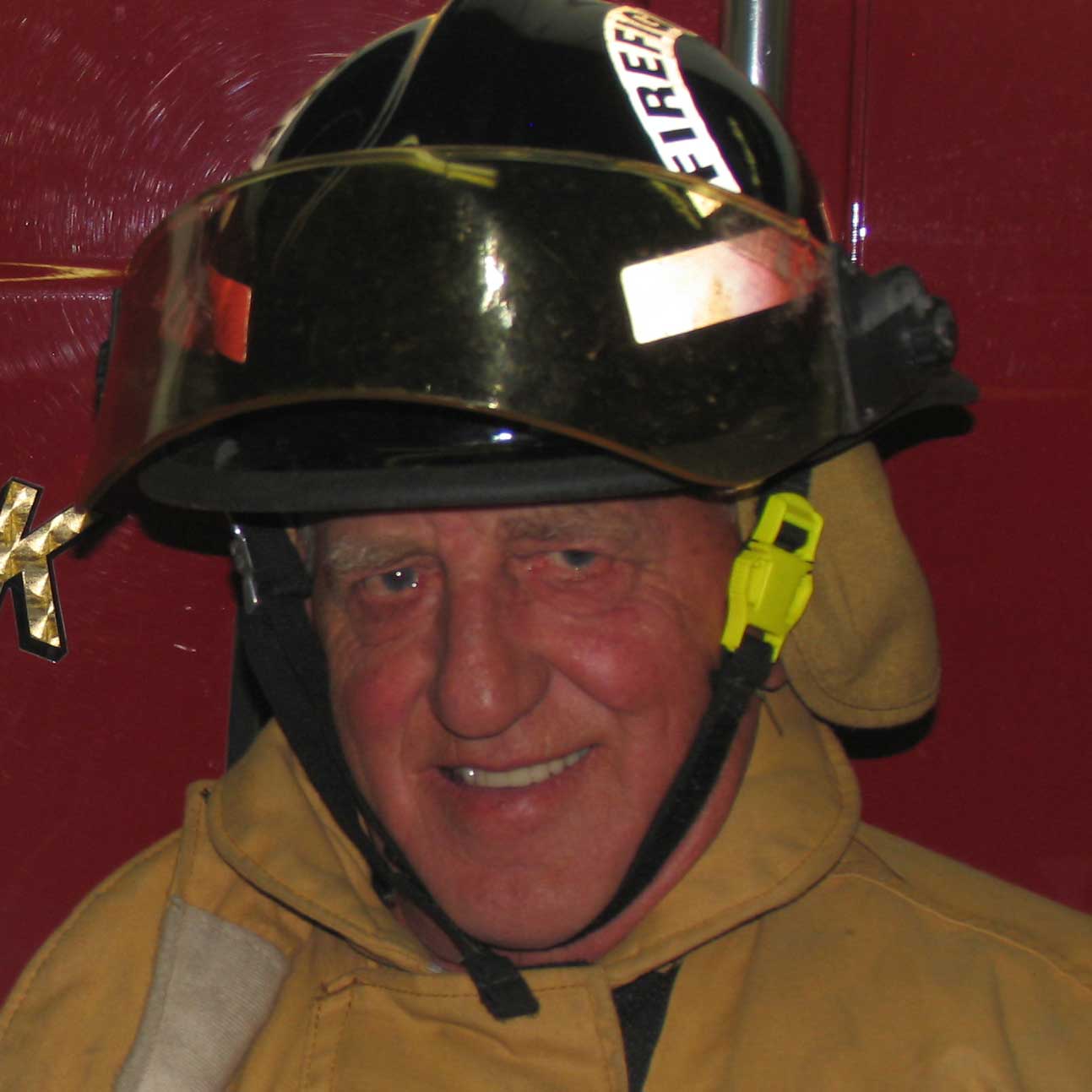 December 28th, 2012

- It is with teary eyes &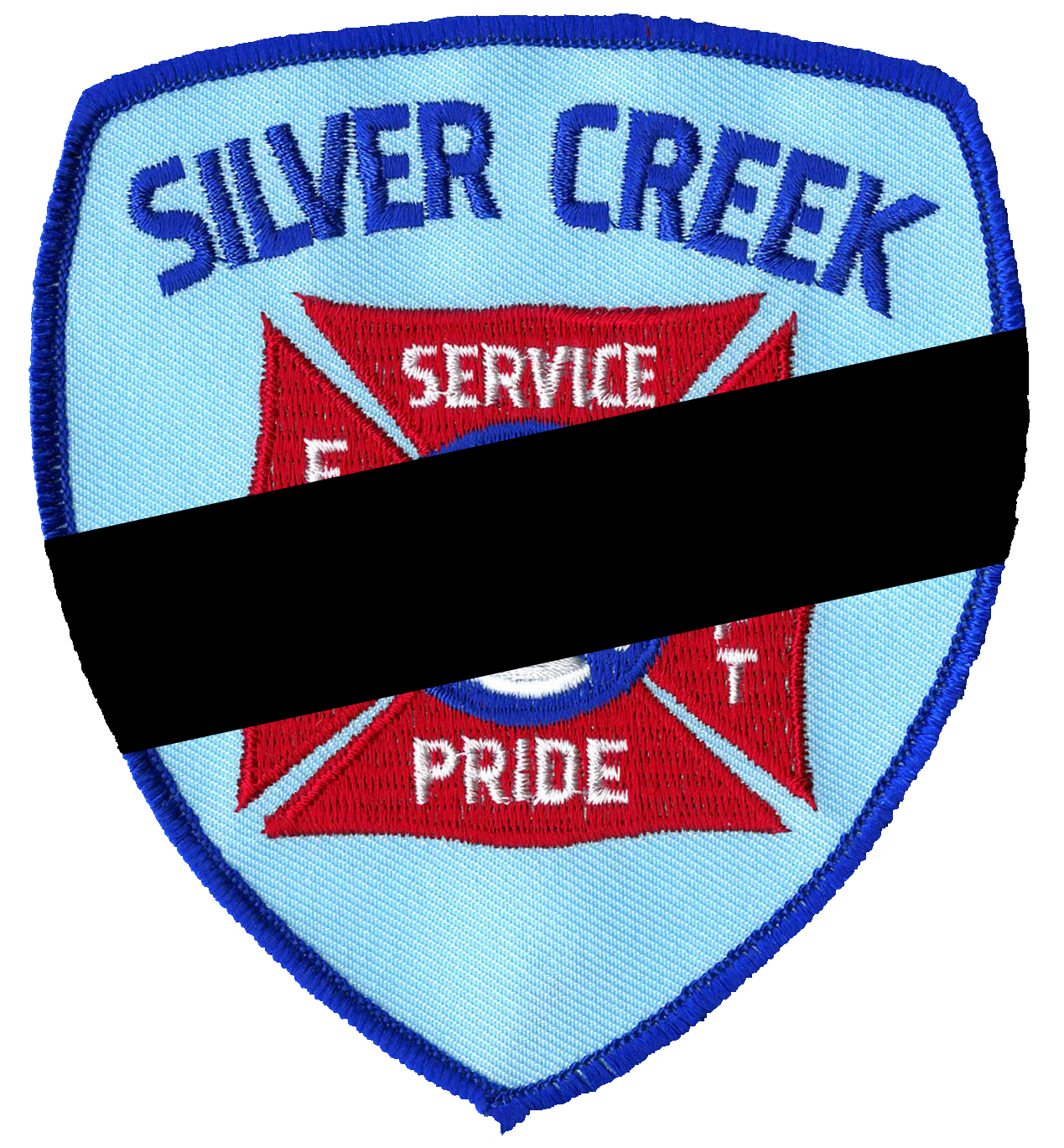 heavy hearts that the Silver Creek Fire Department announces the passing of long time firefighter & honorary member, Lester Miller. Please keep Lester's family & friends in your mind as they cope through the loss of a great man. Funeral details will be made available as soon as they are complete.
---
lost brother firefighters
---
happy holidays from scfd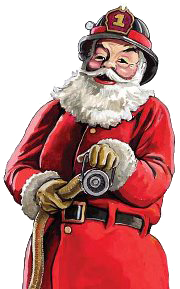 December 24th, 2012

- The Silver Creek Fire Department wishes everyone a safe & enjoyable Christmas and a Happy New Year!! All SCFD wants for Christmas is boring 2013 without any fires or emergencies!! Practicing EDITH, testing smoke detectors, and having conscious thoughts about fire hazards can be everyone's New Years Resolution!!
---
you're not alone
---
safe holiday lighting tips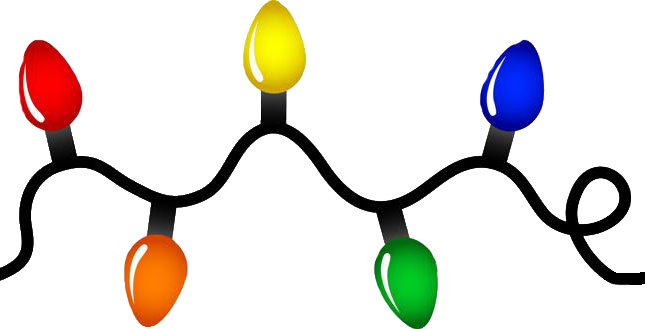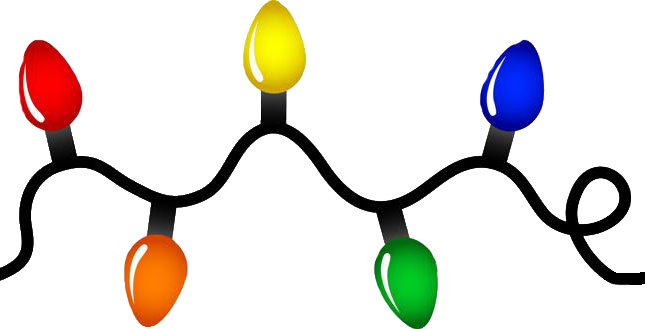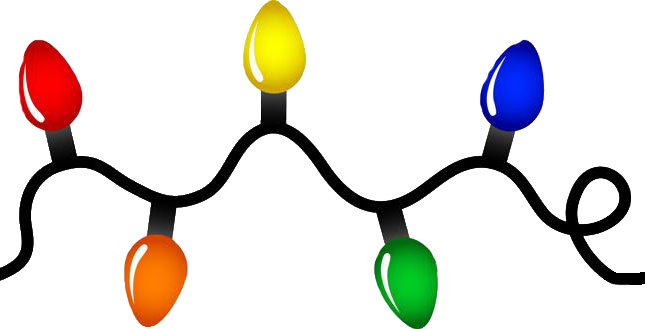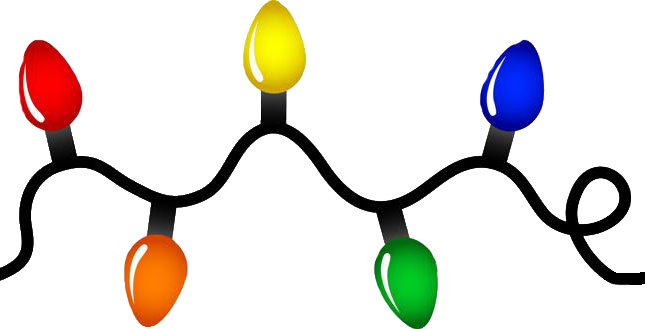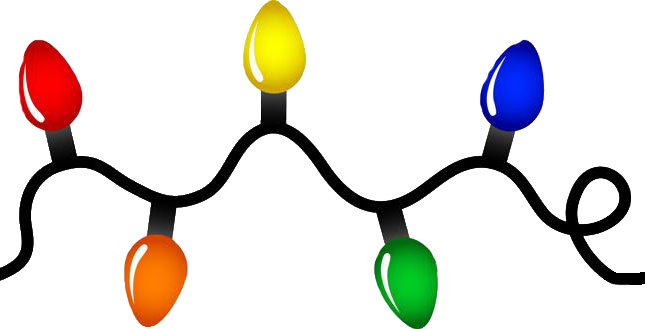 December 10th, 2012

- The Silver Creek Fire Department reminds everyone that a few minutes spent checking cords & plugs for potential hazards reduces the possibility of a fire. Lights should be thrown away if they have frayed wires, damaged sockets or cracked or missing insulation. Take a look at these helpful holiday light tips to keep your family, friends, & pets safe!
UL Label

Indoor-use only light strings are marked with the UL's green holographic label
Light strings for indoor & outdoor use have the UL's red holographic label.

Instructions

Read the safety, use, & care instructions provided with each holiday lighting package

Outdoors

Be sure to survey the area for overhead power lines & maintain at least a 10-foot distance.
Use only outdoor extension cords with molded plugs & sockets.
Keep all electrical connections off the ground & hang sockets downward to prevent water from seeping into them.
Don't run electrical cords through door or window openings where they can be damaged.
For added protection, plug outdoor lights & decorations into circuits protected by ground fault circuit interrupters (GFCIs).

Indoors

Don't overload electrical circuits or use more than three sets of standard lights on each extension cord.
Unplug light sets before inserting new bulbs or changing fuses.
Keep lights off carpeting, furniture & drapes.
Turn off decorative lights before you go to bed or leave home.
Make sure household smoke detectors are working properly.
---
Happy Thanksgiving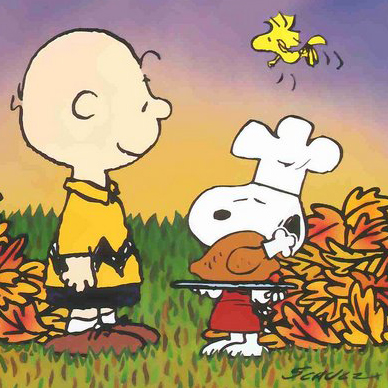 November 22nd, 2012

- The Silver Creek Fire Department wishes you and your family a very safe and Happy Thanksgiving!!
---
change your batteries!!!
November 6th, 2012

- In case your mind was distracted with all the political ads on television, political phone calls, political newsletters in the mail, political messages on Facebook, and political radio ads...
CHANGE YOUR SMOKE DETECTOR & CARBON MONOXIDE BATTERIES!!!!!!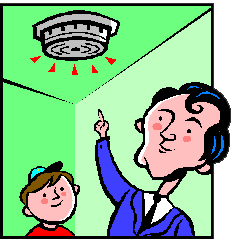 ---
steak fry thank you!!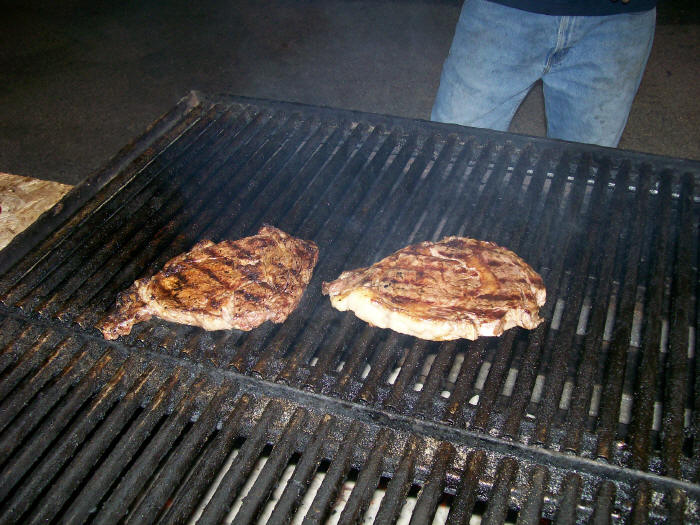 November 5th, 2012

- As another successful Steak Fry passes us by, the Silver Creek Fire Department would like to extend our thank you to all the friends & families that supported us at the 2012 Steak Fry. Over 475 steak dinners were sold this year, making this year one of our largest ever! Thank you to all those families, friends, and community groups who helped make this night a success. Remember to get your tickets early next year...we sold out very quickly this year. Thank you all again!!
---
OCTOBER 22ND, 2012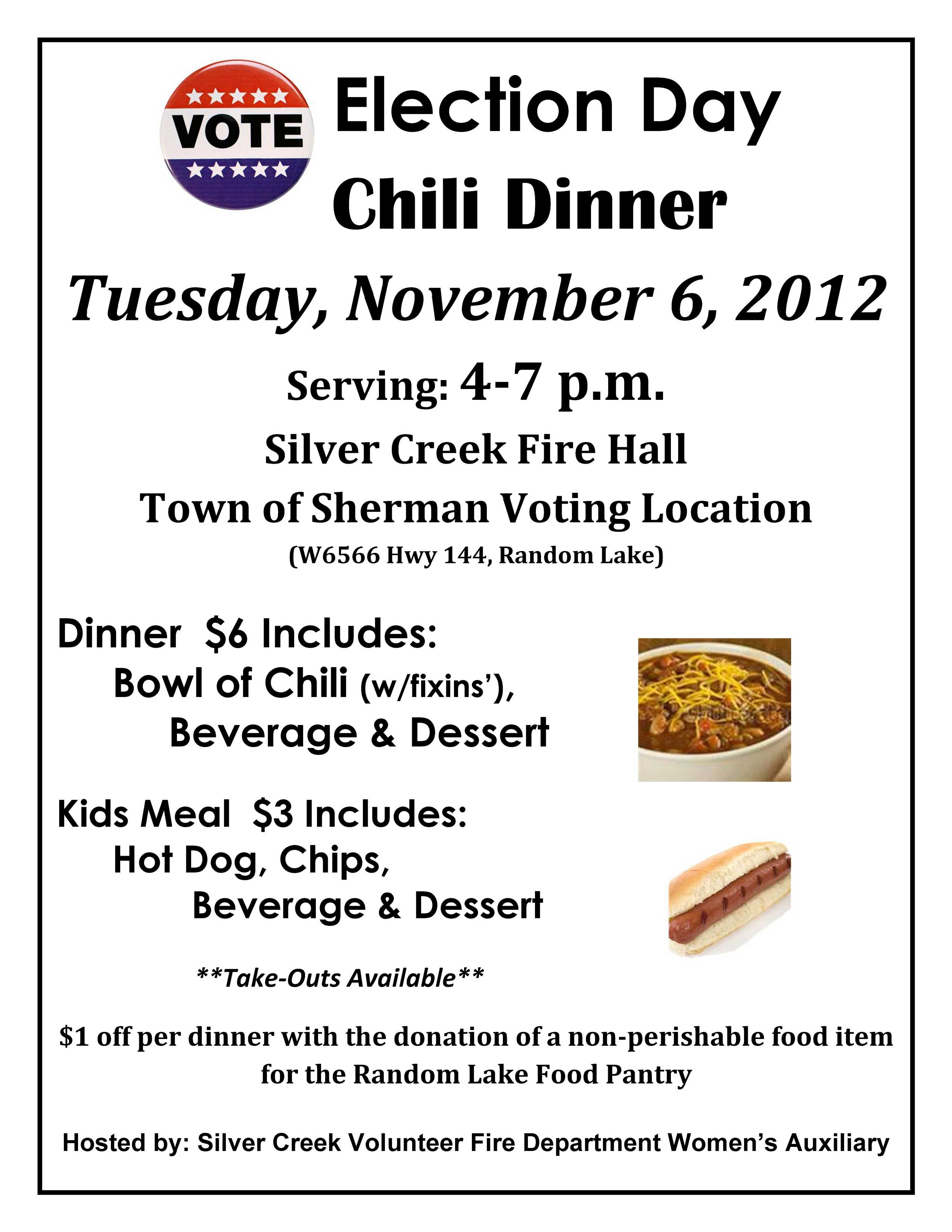 ---
September 11th, 2012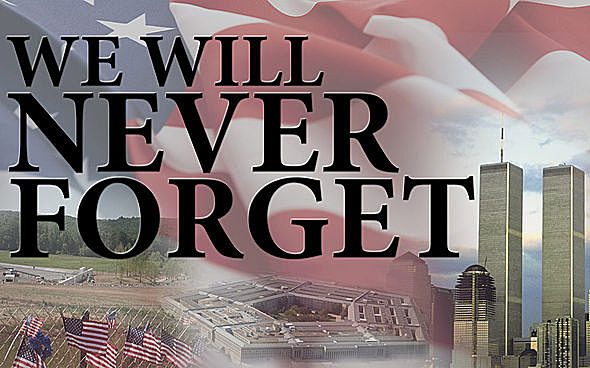 ---
Labor Day Weekend Grilling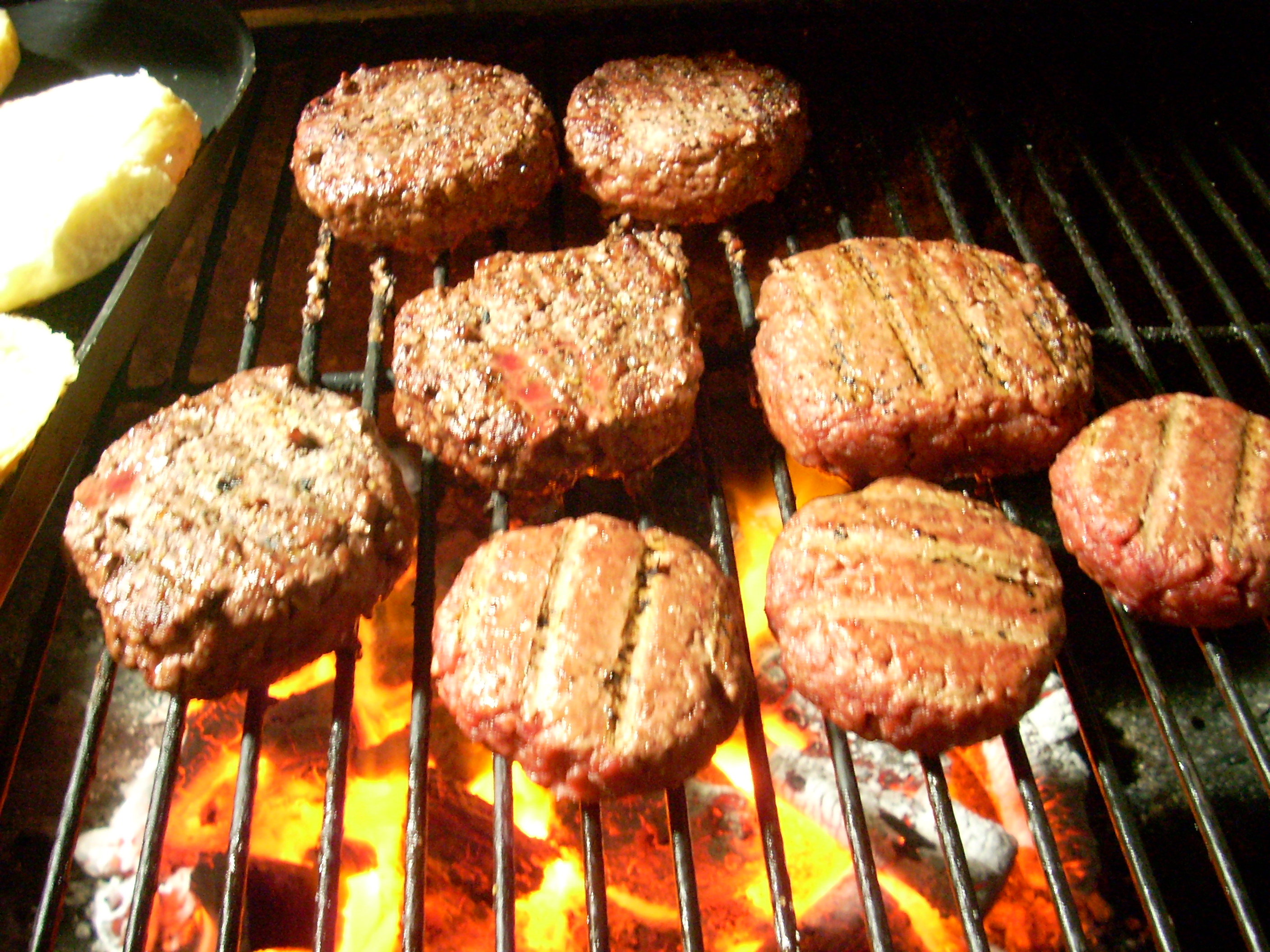 August 31st, 2012 - There's nothing like outdoor grilling. It's one of the most popular ways to cook food. But, a grill placed too close to anything that can burn is a fire hazard. They can be very hot, causing burn injuries. Follow these simple tips and you will be on your way to safe grilling this Labor Day weekend, and every weekend.



Propane & charcoal BBQ grills should only be used outdoors.


The grill should be placed well away from the home, deck railings, &
out from under eaves & overhanging branches.


Keep children & pets at least 3 feet away from the grill area.


Never leave your grill unattended.


Always make sure your gas grill lid is open before lighting it.
---
Thoughts & Prayers
August 5th, 2012 - The thoughts and prayers of the Silver Creek Fire Department are with the family, friends, law enforcement, and other emergency personnel involved in the shooting at the Sikh Temple in Oak Creek.
---
Fire Danger & Area Burn Bans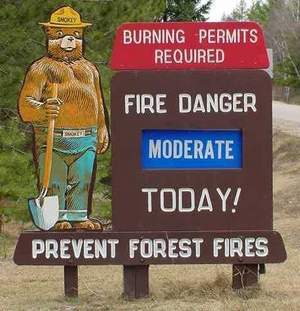 August 4th, 2012 - Recent rains have started turning brown lawns back to green lawns. Because of this, many areas in southeast Wisconsin have started lifting the burn bans. The Wisconsin DNR still lists SE Wisconsin as a moderate fire danger. Always use extreme caution if you choose to burn garbage, brush, grass, even campfires. The Silver Creek Fire Department loves our neighbors, but we don't want to come visit you!!
---
Happy birthday america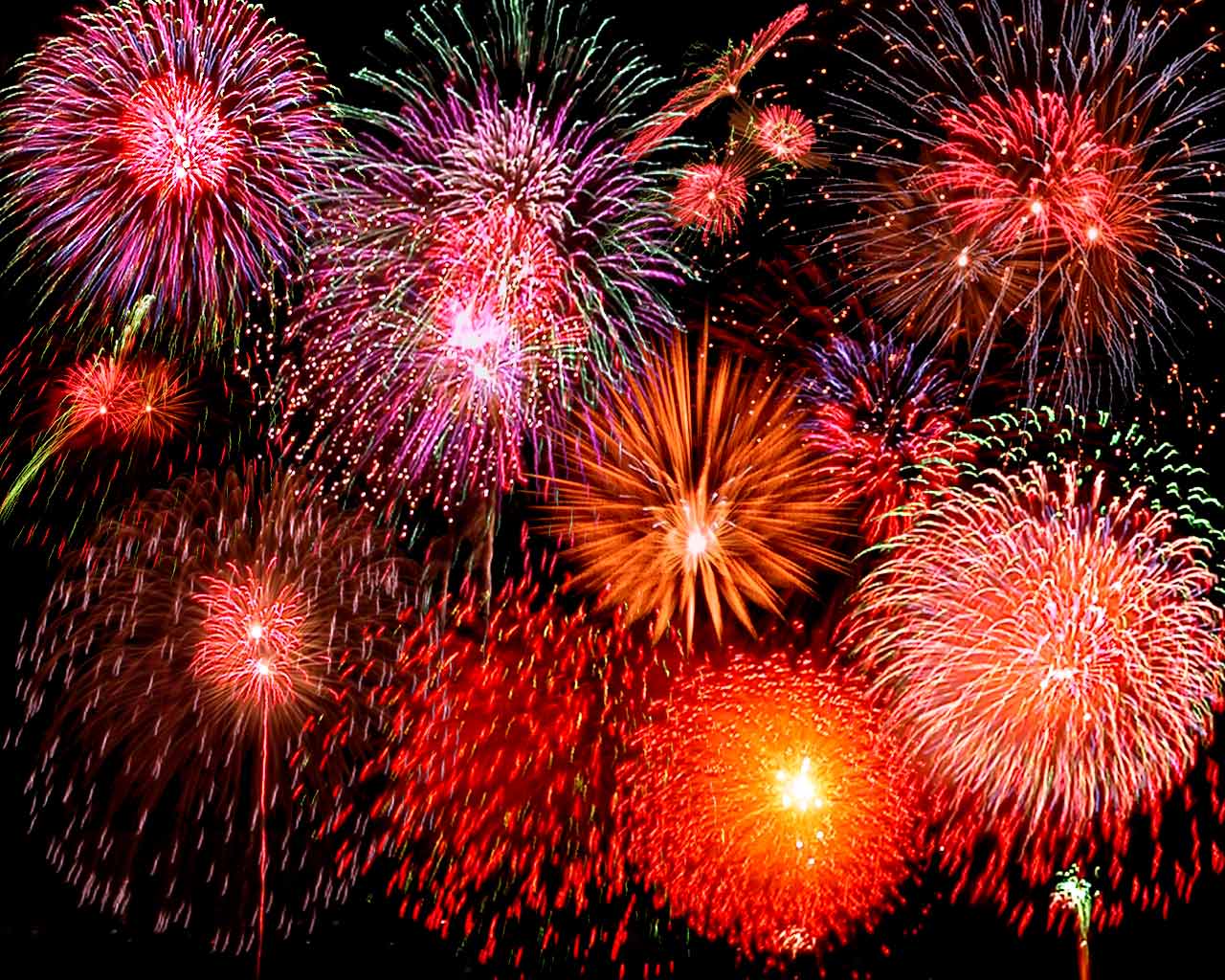 July 3rd, 2012 - The Silver Creek Fire Department wishes everyone a Happy July 4th. Be sure to use extra caution this July 4th. The extreme heat can cause many health related problems. Make sure you are drinking plenty of water, even if you aren't feeling thirsty. Check on friends & loved ones who are more susceptible to heat. If you choose to use fireworks, remember how dry it is and be sure you're taking all responsibilities of fireworks into consideration. Otherwise leave the fireworks to the professionals.
---
MARQUARDT FUNERAL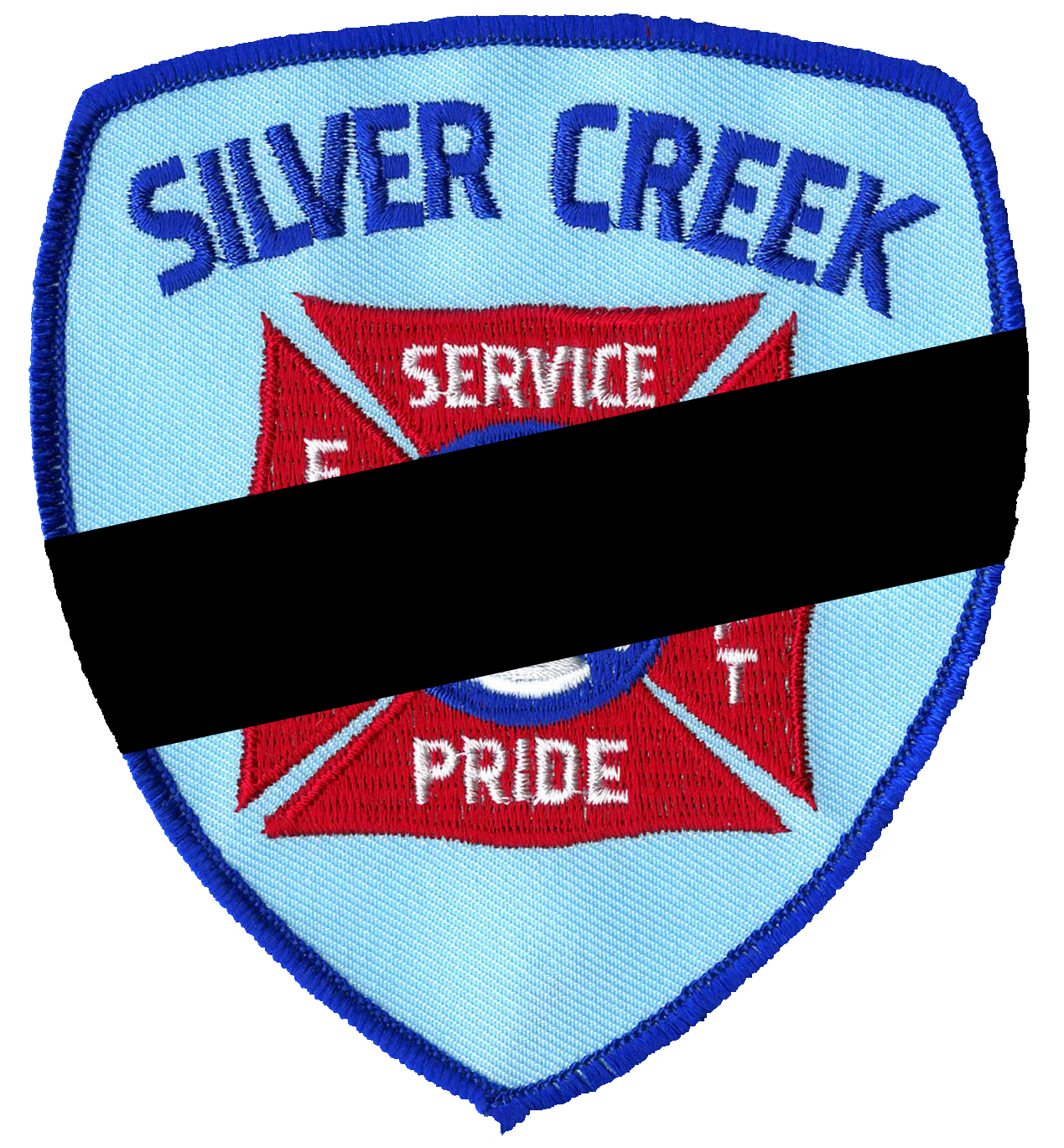 June 29th, 2012 - Funeral Services in honor of Tim will be held on Saturday, June 30, at 5 p.m. at Zion United Methodist Church (N1667 Hwy 28) with Rev. Gail Mitchell officiating. Visitation will be on Saturday at the church from noon until 4:45 p.m. Memorials to the organization 4 Those Left Behind And Broken Dreams (P.O. Box 124 Stockbridge, WI 53088-0124) would be greatly appreciated by the family.
---
BROTHER FIREFIGHTER TIM MARQUARDT
| | | |
| --- | --- | --- |
| | June 27th, 2012 - It is with great sadness & sorrow the Silver Creek Fire Department mourns the loss brother firefighter, Batavia Fire Department member & former Assistant Chief, & member of the Wisconsin Air National Guard, Tim Marquardt. Tim passed away unexpectedly Wednesday June 27th. Tim was a great friend, loving father & husband, dedicated firefighter & soldier. He will be missed by all who had the privilege to know him. Please keep Tim's family and friends in your prayers as they cope with this very difficult time. Additional funeral information will be posted as details become available. | |
---
IS YOUR CHILD IN THE RIGHT SEAT?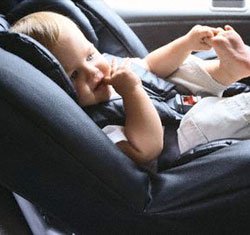 June 17th, 2012 - Each year hundreds of young children are killed in car crashes & thousands more are injured seriously enough to go to the emergency room. Using car safety seats & seat belts correctly is the best way to prevent this from happening to your child. Please visit the following link to be sure your family & friends with car seats are traveling with the proper seat.
---
Tuesday june 5th - voting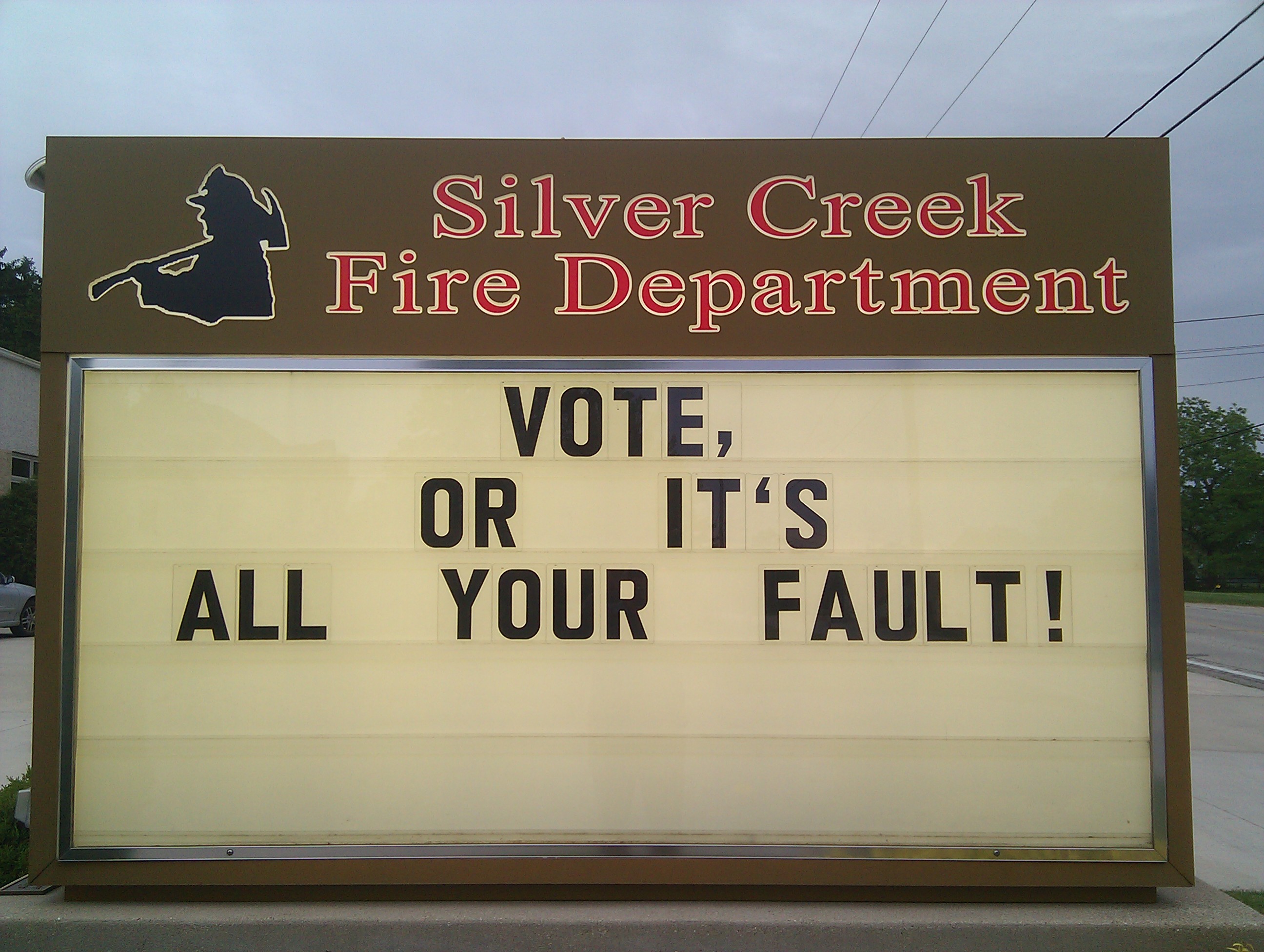 ---
risse FUNERAL DETAILS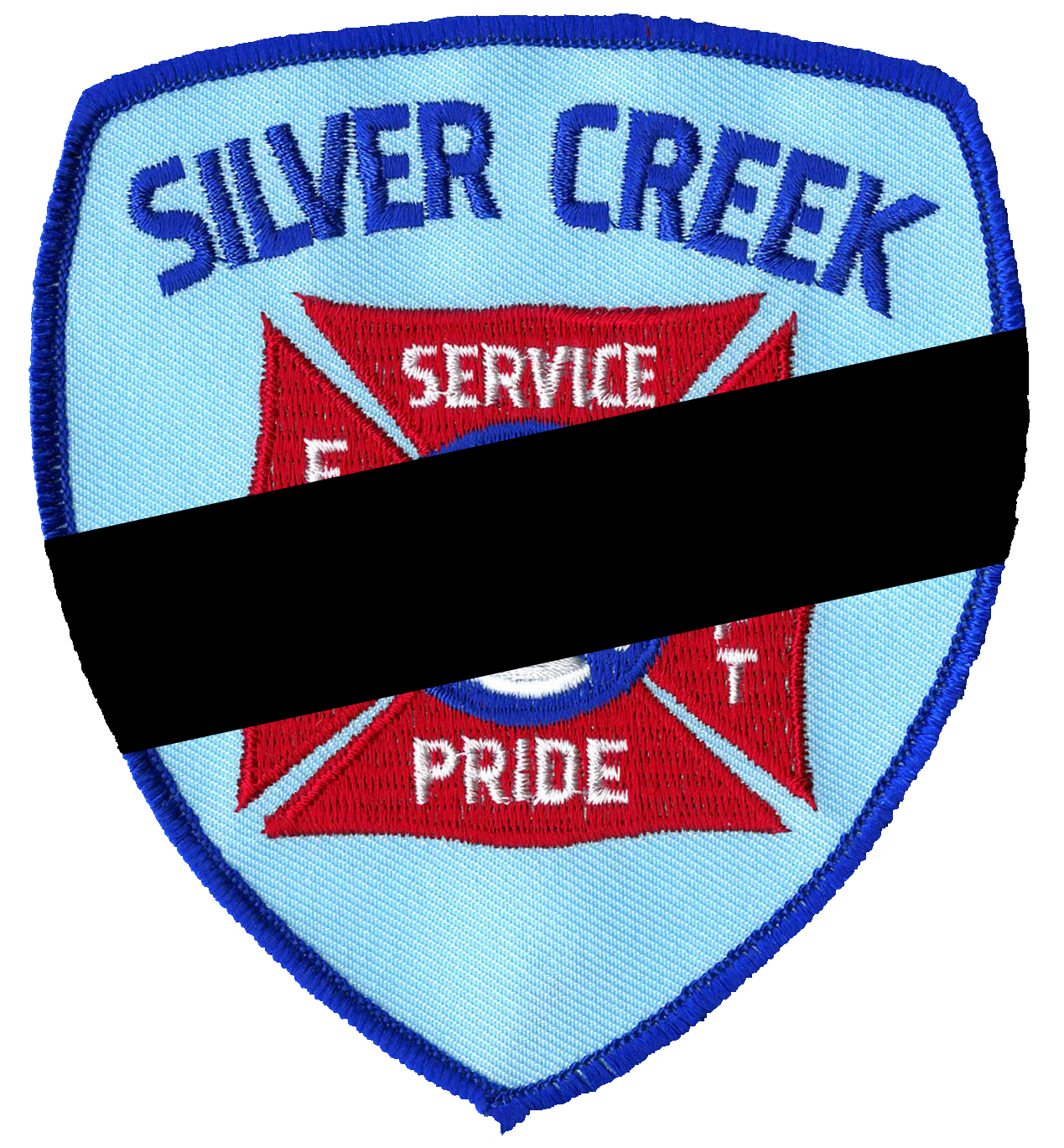 May 16th, 2012 - Funeral arrangements have been finalized for the celebration of Assistant Chief Dean Risse's life. Visitation will be held at 12:00pm to 3:30pm at the Suchon Funeral Home in Plymouth, with a funeral service led by Rev. Ron Risse, Dean's brother, and Rev. David Schlieter, pastor of New Horizon U.C.C. starting at 3:30pm. Burial will be in the St. Paulís U.C.C. Cemetery in Silver Creek. Friends may call at the Suchon Funeral Home from 12:00 noon on Saturday until the time of services. In lieu of flowers, a memorial fund is being established in Deanís name for the Silver Creek Fire Department or a charity of your choice. The Plymouth VFW World Cheese Center Post #5612 will conduct military rites at the gravesite following the services.
---
past Asst. Chief dean risse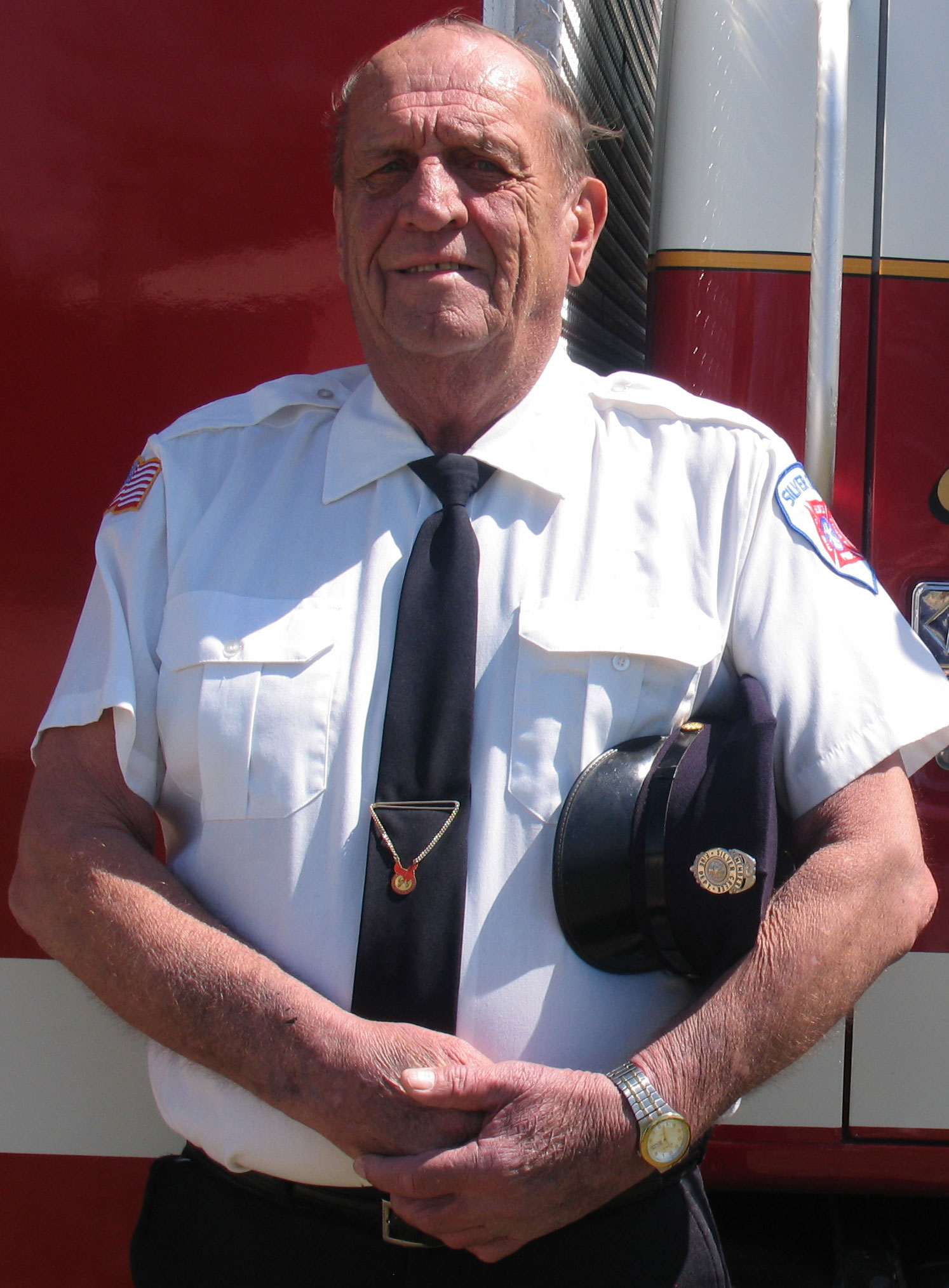 May 15th
, 2012 - It is with very heavy hearts & deep regret that the Silver Creek Fire Department must announce the passing of past Assistant Chief Dean Risse. Assistant Chief Risse passed away from injuries he sustained while performing heroic efforts at a duplex fire near his home on Saturday evening. Assistant Chief Risse was a member of a long line of Risse firefighters. As he and his family have for years, Dean put the safety & well being of others before himself. Today we lose a member of our community & family whom we can all admire; someone who we respect, & someone who we've had the honor to have known. Please keep the Risse Family in your thoughts and prayers as they cope with the difficult time. A full obituary & funeral details will be posted as details become available.
---
Magellan GPS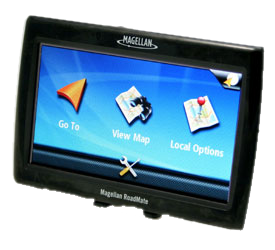 May 7th
, 2012 - Thank you to the Magellan corporation for donating GPS units to outfit our fire trucks. The GPS units will assist our department greatly when our department is called to assist other communities, some more than 30 minutes away, during an emergency. It's through the help of gracious donors, such as Magellan, that make our jobs just a little bit easier. Thank you Magellan!
---
53RD CHICKEN BARBECUE - thank you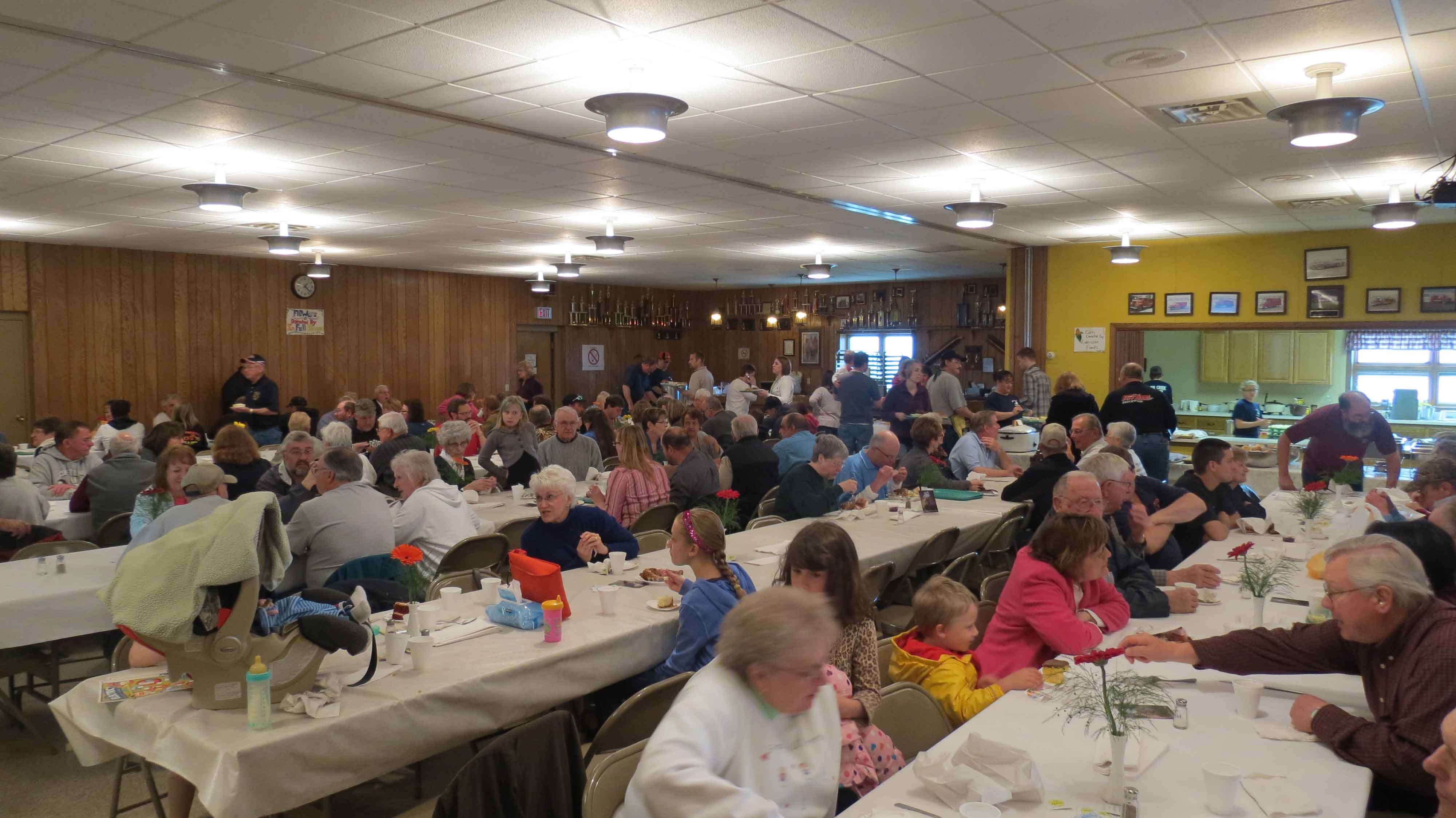 May 6th, 2012 - Some rain & stormy weather didn't keep crowds of hungry fire department supporters away from the 53rd Annual Chicken Barbecue. It was another successful year with over 1,200 chicken dinners being sold. Thank you to all those that not only enjoyed the food, but also to the many community friends who lent a hand, donated food, & supplies. A successful team is one that comes through for each other during a time of need. The help our volunteer fire department receives from the community during events such as the Chicken BBQ makes us better prepared for when our community needs help from us. Thank you for all your support!
---
CHICKEN BARBECUE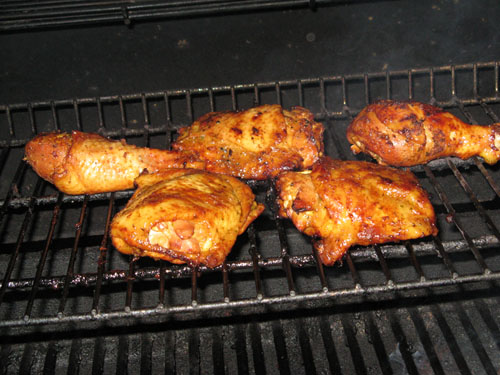 April 27th, 2012 - Mark your calendars for the 53rd Annual Chicken Barbecue being held on May 6th. Tickets are on sale now and are available from any fire department member or at Burmesch Variety in Random Lake. Check out our Fundraiser page for more information. Hope to see you there!!
---
POSITIVE PRESSURE ATTACK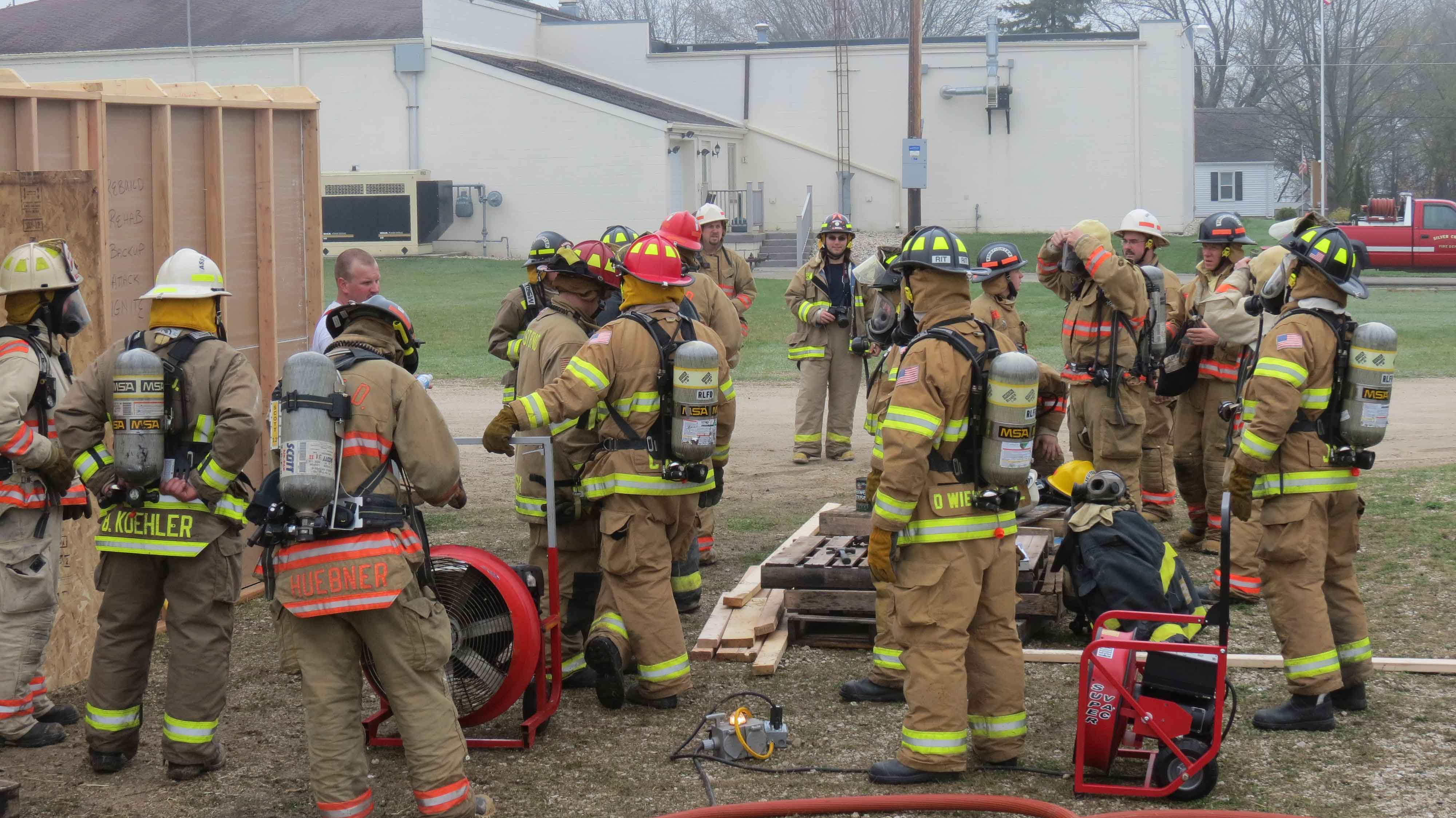 April 23rd, 2012 -Silver Creek along with the Random Lake, Waubeka, & Fillmore Fire Departments recently completed fire training, practicing a tactic called Positive Pressure Attack. The training was a considerable amount of work but proved its benefit to nearly every participant. Thank you to the participants & departments for having an open mind and a willingness to try something outside of the norm of typical firefighting.
---
gun raffle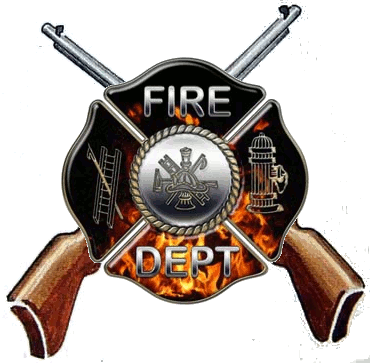 April 6th
, 2012 - The start of the 11th Annual Gun Raffle started this evening. Tickets sold like crazy this year in anticipation of the Early Bird Gun. Follow all the gun raffle winners by taking a look at our Raffle page for a complete listing of the 2012 guns & winners. Thank you to everyone who purchased a gun raffle ticket and supported our fire department!
---
Auxiliary Spring Sale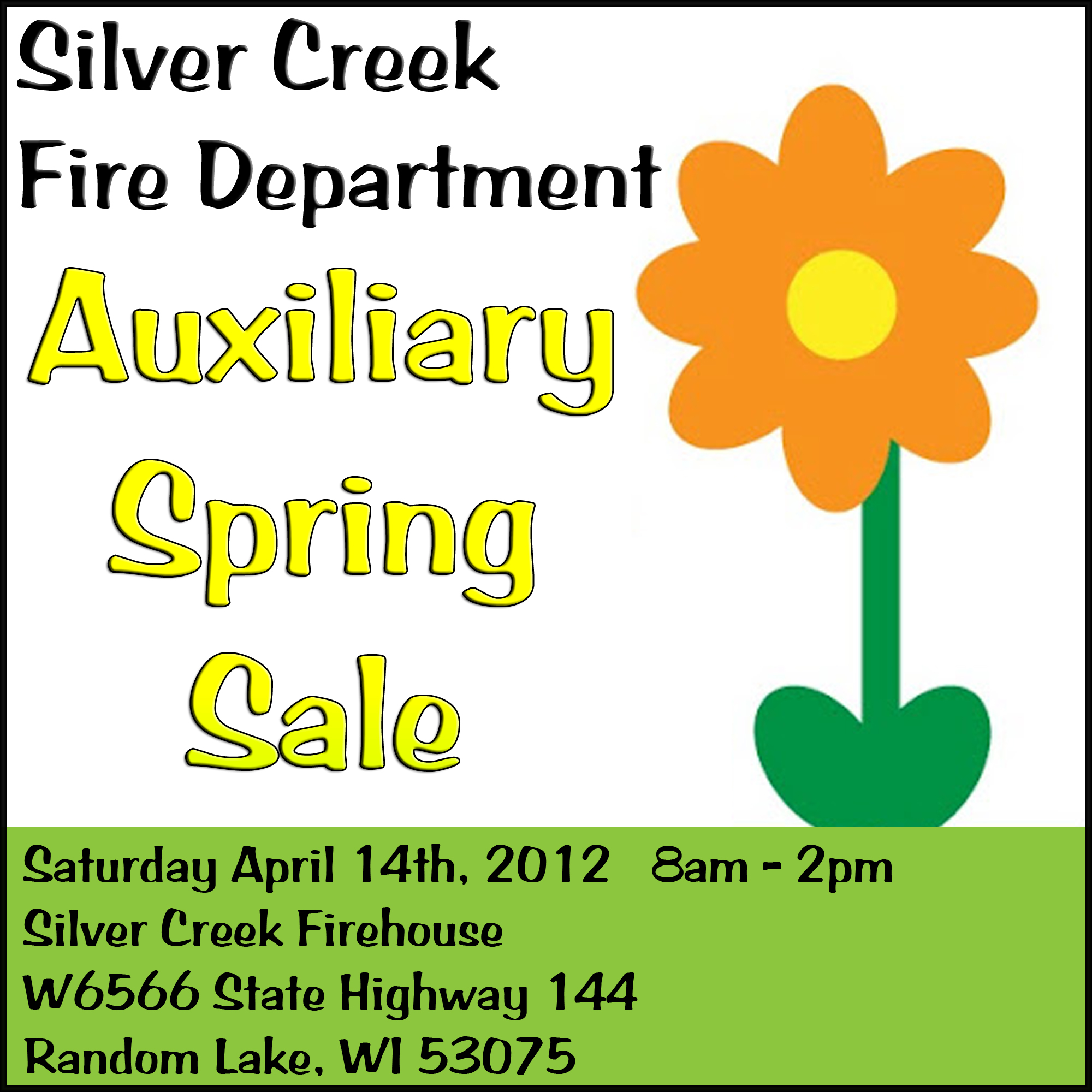 ---
Firefighter Line of duty death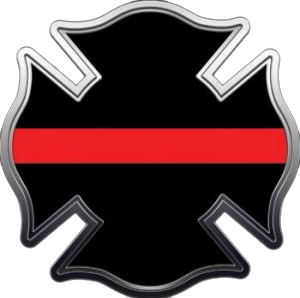 March 4th, 2012 - It is with heavy hearts, the Silver Creek Fire Department mourns the loss of a fellow firefighter today. A fire broke out in the Abby Theater in Abbottsford, WI (near Wausau). Members of the Colby Fire Department responded to the mutual aid request. Four firefighters were injured during a roof collapse while performing interior operations. A Colby firefighter succumbed to injuries sustained during the collapse. More details will be added as they become available. Please keep the family, friends, & fire department personnel in your thoughts and prayers.
---
Daylight Savings
| | | |
| --- | --- | --- |
| | March 4th, 2012 - On Sunday March 11th, we spring ahead with daylight savings. Turn your clocks ahead one hour on Sunday morning. Spring into action by replacing the batteries in your carbon monoxide and smoke detectors. Remember that these devices save lives!! | |
---
THANK YOU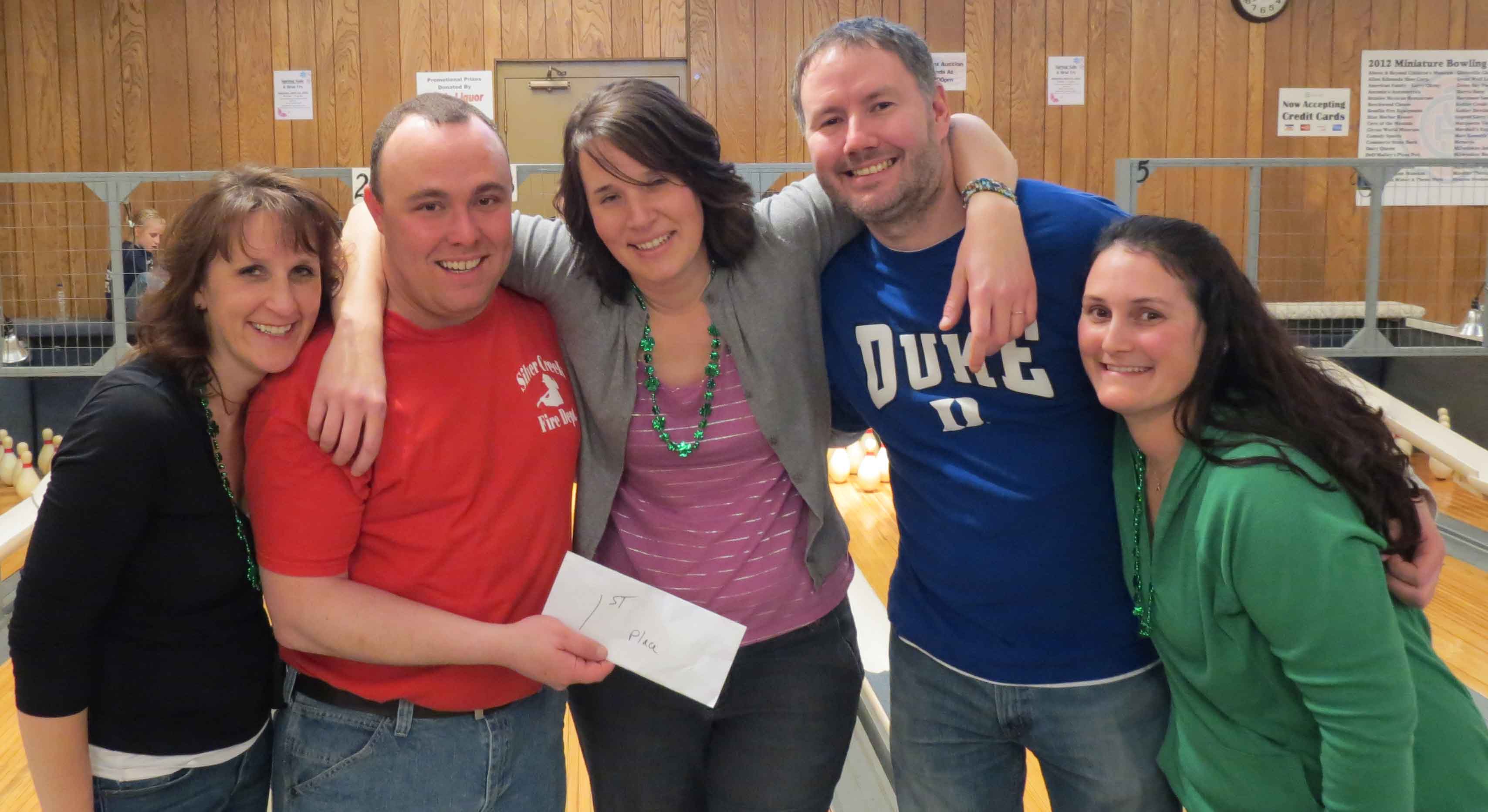 March 4th, 2012 - The 6th Annual Mini Bowling Tournament has come and gone. 42 teams competed in the event. A successful day was capped off with the "Lucky Bill" team taking first place! Congratulations to team "Lucky Bill"! Second place was won by the "Krier Ice" team and third place was won by "Split Happens". Thank you to all teams, participants, & spectators for your participation and support of our fire department. Also a large thank you to all the businesses & donors who donated a wide variety of prizes to our silent auction. Over 80 different prizes were auctioned off. This event wouldn't be a success without the dedicated help of many volunteers, community members & gracious area businesses. Thank you to all of you! Hope to see you all next year!!!!
---
MINI BOWLING TOURNAMENT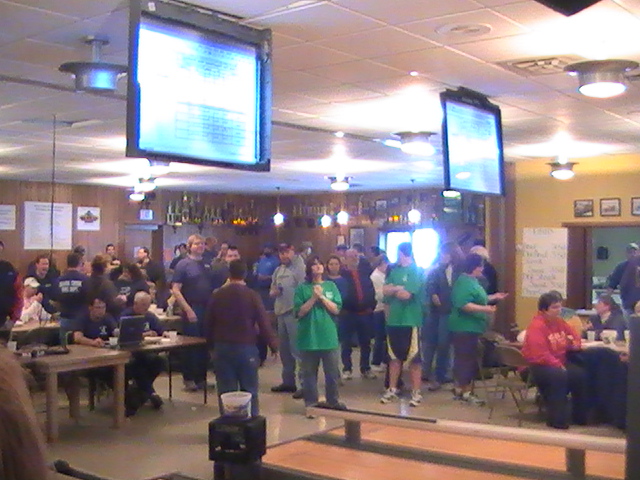 February 18th, 2012 - Don't forget to stop in at the Silver Creek Fire Department on Saturday March 3rd anytime between 11am and 8pm to check out the action at the 6th Annual Miniature Bowling tournament. Food, beverages, raffles, music, and down right good 'ol times will be available all day long!! Check out the action!!!
---
CHIMNEY FIRE PREVENTION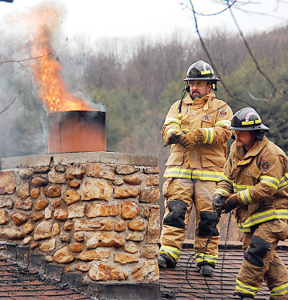 January 29th, 2012 - Have you been taking your chimney for granted? A chimney is an important piece of home safety. A chimney vents products of combustion (smoke & carbon monoxide) from your home and it allows you to heat your home. Don't take your chimney for granted, schedule a yearly inspection and cleaning of your chimney with a professional chimney sweep today! Take a look at a few chimney tips below to help keep you & your loved ones safe during the home heating season.


Chimney Fire Prevention


Yearly chimney maintenance by a professional chimney sweep


Burn seasoned hardwoods. Green wood builds up creosote faster.


Install a chimney cap to prevent things from falling into the chimney.

How Do I Know If I Have A Chimney Fire?


Hearing a "roar" in the chimney.


Creosote chips & debris found on ground or roof near the chimney.


Smoke or soot in an attic.


Smoke escaping from cracks in the chimney.


Flames at the top of your chimney.


Discolored chimney cap or visible cracks in the chimney.
If you think you may have a chimney fire, leave your home and call 911 immediately!
---
winter driving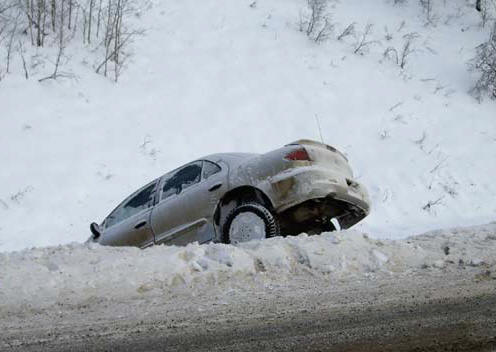 January 11th, 2012 - Although delayed this year, winter is here! Stay alert, slow down, and stay in control ó the three key elements of safe winter driving. Drive according to highway and weather conditions. Keep a safe distance between you and the vehicle in front of you to avoid situations where you may have to brake suddenly on a slippery surface.
---